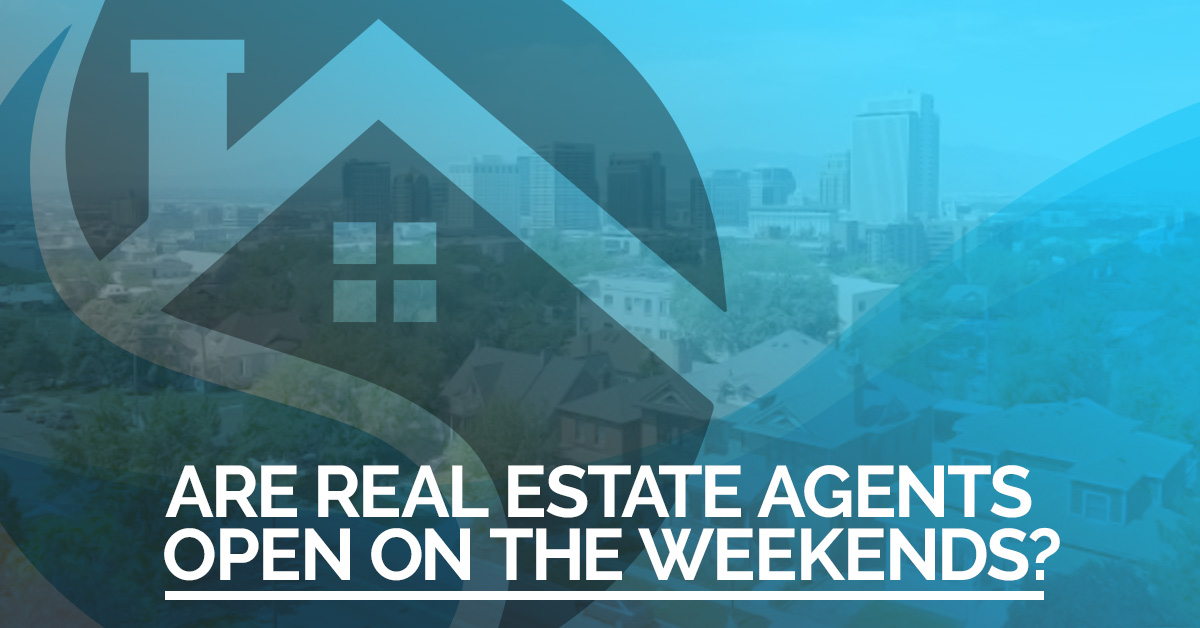 Working on the weekend isn't for everybody. Many people need some time for R&R on Saturday and Sunday to re-energize and prepare for the good ol' Monday through Friday. Our real estate company is a little different than most people, though. We promise you that if we are awake, we are working! Spoiler alert: We are awake on the weekends! It's our goal to help our customers find the home of their dreams to buy or to sell their current home to the next great owner. Often, our customers are so busy Monday through Friday that Saturday and Sunday are the only days available to go look at homes or have showings hosted. Buying or selling a home in Salt Lake City can be time consuming, so we don't want to constrain that any more than necessary by closing our doors when you need us most.
The Work We Do On Weekends
Here at New Dwello, we'll do the same work on the weekends as we do during the week. Like we said, if we're awake, we're working!
Give us a call. Shoot us a text. Send us an email. Fill out our online form. Contact us. We are happy to help you whenever and however you need.
Building
New construction is a dream for many homeowners. Not only do you get to choose the home of your dreams and all of your ideal features, you get to be the first owner in a brand new home.
New Dwello can help you:
Find a builder with a strong reputation and good ratings
Build a home that will fit your current and future lifestyles
Add features or fixtures that can increase the resale value higher down the road
Understand loan options and interest rates
Interpret the contract to eliminate any loopholes
Offer a construction specialist who follows the entire project on your behalf
Buying
There are two main priorities for our real estate agents at New Dwello who are helping customers buy a home in Salt Lake City: make it simple and help you understand the listings. The housing market has boomed recently, meaning there are plenty of properties for you to browse. Start by searching through our IDX Home Junction Full Property Search. It allows you to filter the homes on the market by your priorities and with advanced features. This is our simple way to get you started thinking about what home features you value most and to get a feel for what types of properties are currently listed.
Next, an agent will work with you one-on-one to narrow down your must-haves, want-to-haves, and must-avoids in order to find the perfect home for you to buy. Our real estate company goes above and beyond to make sure you are satisfied at all parts of the buying process. Communication is a priority for us, which makes buying a home simpler and less stressful. We want to be the best people to work with to fulfill your home dreams.
Selling
Curious about how to net the top dollar when selling your home in Salt Lake City? It starts with working with New Dwello's real estate company. We put your priorities first. We protect your rights as a seller and do our due diligence to help you understand the entire process.
Our first priority when acting as your home selling real estate agent is your satisfaction. We will communicate with you frequently and thoroughly, even on the weekends when you need us! Moreover, we keep an eagle eye on the market to make sure sellers get the best and highest price for their home.
Financing
Financing is a very important aspect of buying a home in Salt Lake City. It is essential that you have a thorough understanding of your finances in order to take care of business. Our real estate company goes above and beyond that of a typical company because we help customers navigate the in-depth world of special home financing.
Before your dream home can be purchased, you must first know how large of a mortgage you can afford. We work closely with brokers and lenders who are trusted and certified in the industry. You'll get great deals and honest advice. New Dwello can help you find the highest loan maximum for which you are qualified as well as other unique financing options or credit repair services available to homeowners. Once financing is clarified and approved, the home buying or building process can really take off!
Design
Selling a home is so much more than putting it on the market and hoping a buyer finds it and purchases. It is about presentation and convincing potential buyers that they can see themselves living in the space. A unique aspect of our real estate company is our design team. Our experts are trained in modern home design and in design techniques that help homes sell faster and for higher prices.
Staging is a common design element of selling a home. This includes removing clutter or personal knickknacks that can draw away from the home's features and adding pieces of furniture or art that accentuate the best elements of a home. The goal of proper staging is to create a home that others can see themselves buying.
To take it one step further, our design team is trained in blueprint design for people interested in building a home. Our team collaborates with you to design a custom home, create working drawings and blueprints, and send them on their way to get permitted and built. It's a unique service we are happy to offer any customer at any time.
Grant Acquisition
Last but not least, it's time for one of our favorite real estate services: grant acquisition. Nothing is better than getting free money to buy a home! There are hundreds of grants available in Utah and the United States for potential or current homeowners who need some financial assistance buying a home. New Dwello is passionate about helping as many people apply for and get approved for housing grants. With housing grants, you may receive as much as $75,000 to buy a home! Now do you see why this is one of our real estate company's favorite services?
So it wasn't short and sweet, but to sum it up, we are a real estate company in Salt Lake City who is proud and willing to work with you on the weekend. We are open for business if we are awake, so contact us to get started!